Residential Air Conditioning
Residential AC systems, especially in Florida, are more than a luxury, they are a utility. When thinking of replacing the homes' current ac unit, first, assess your current air conditioning systems' health. Ask questions such as:
Is the existing ac unit cooling well, are there rooms that are too warm or too cold?
Are the ducts moving air throughout my house?
Does the current HVAC system need repair?
Call your local air conditioner service company and consult with an ac technician who can go over the existing ac unit and recommend a new air conditioning system or repairs for the existing ac unit.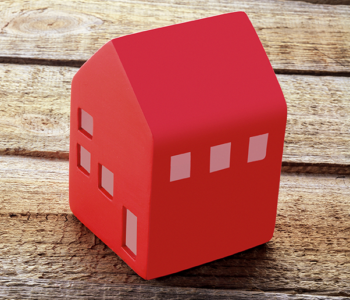 What is HVAC?
When choosing a new ac system, it is important to understand the functions of a residential HVAC system. In Florida that is to keep your home cool. There are several types of AC units to choose from. Traditionally, homes have used a central HVAC system. The HVAC system is a whole-home solution that uses ductwork to connect rooms and bring cooled or heated air throughout the house. Ducts need to be maintained so that air travels through them unobstructed. There are units both inside and outside that will require dedicated space, monthly and annual maintenance. These systems can be costly to replace.
Ductless AC
For residents who want more control and no added ductwork, there is the option of ductless solutions. Ductless ac systems require no renovation and allow homeowners to control rooms in the home and effectively save money. Ductless air conditioner units are placed in individual rooms and used as needed. These ac systems are gaining more popularity.
AC Installation
Residential air conditioning units whether traditional or ductless will require maintenance. The first service any ac system will need it the initial HVAC installation. A professional ac service technician will install ac systems as per the manufacturer specifications and must be licensed to perform warranty repair and maintenance work. AC repairmen will also work with homeowner's insurance companies for replacement of ac units after damage. AC Service technicians can perform regular or annual maintenance checks.
AC Repair
Nothing is more devastating than coming home to your residential air conditioning system not working correctly. Your local air conditioner repair company will know just what to do. Emergency repairs do not always happen during working hours, so Rainbow Lakes Heating and AC offers emergency help 24/7.
Rainbow Lakes Heating and AC services Citrus, Marion and Levy counties ensuring residents in Dunnellon, Williston, and Beverly Hills and everywhere in between have the best quality HVAC heating repair services available. Warranty options for the air conditioning units vary per manufacturer, but most of them require registration and maintenance by a professional air conditioner fixer like Rainbow Lakes Heating and Air Conditioning.