AC Repair Dunnellon FL
Nestled on the Rainbow River, Dunnellon, FL is a beautiful place to live and raise a family. It's a gorgeous part of Central Florida that boasts beautiful, crystal waters and nature trails for all to enjoy. Many families move here every year due to the small-town living and the amazing nature right in their backyard. Dunnellon, FL is truly a great location as it provides easy access to theme parks, water parks, nature, shopping, and more! But staying comfortable in your home after enjoying the outdoors is a must.  Find AC Repair Dunnellon Fl that you can trust to keep you comfortable, not matter what the weather is outside.
When you move into a Dunnellon, FL home you will need to know who to call when it comes time for repairs, maintenance or service on your central air conditioning systems. That's where the experts here at Rainbow Lakes AC. We provide expert AC repair in Dunnellon, Florida for all types of systems. Whether you have a ductless system or need a new AC unit installed, we've got you covered.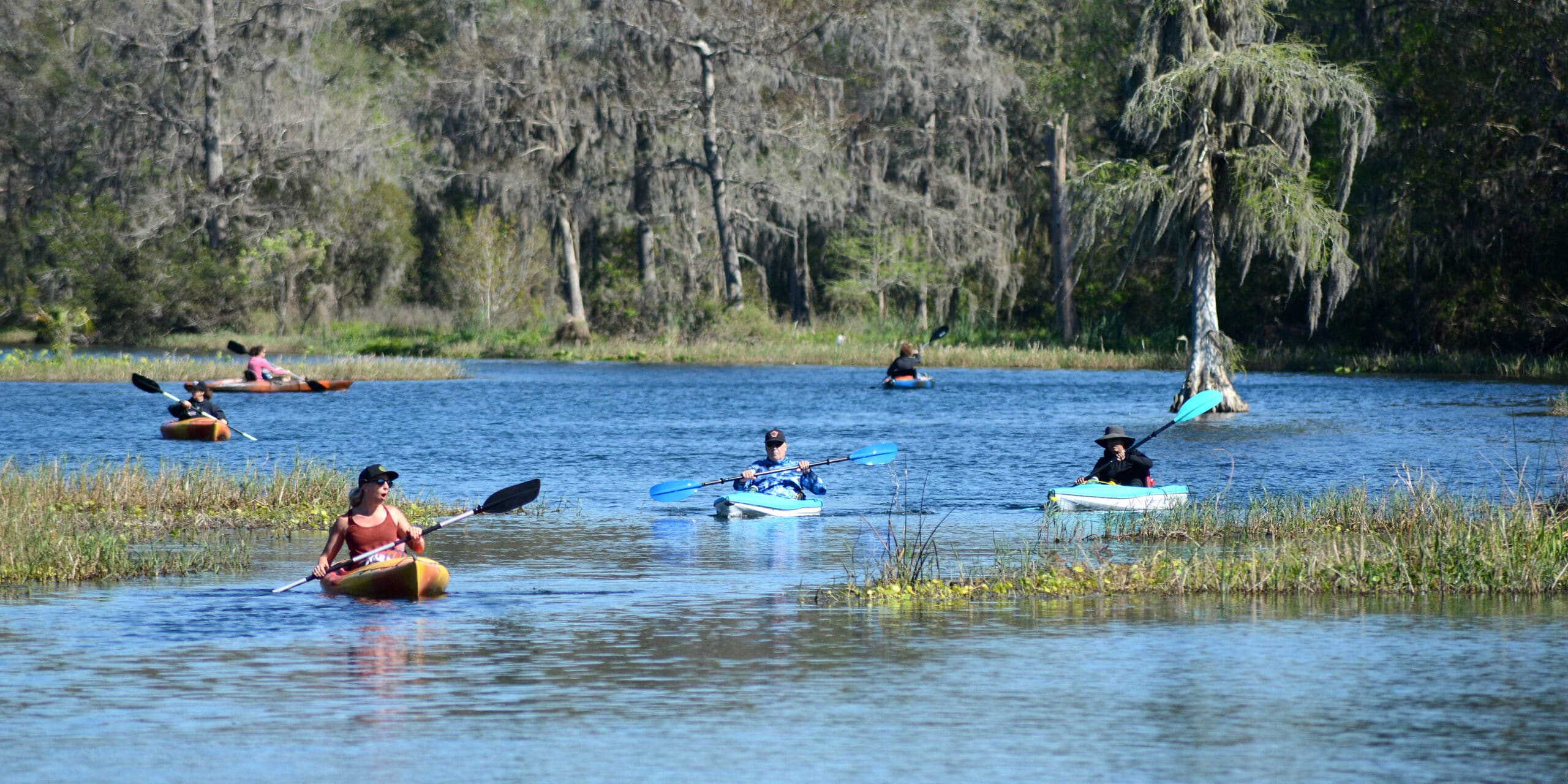 Living in Dunnellon today is much different than it would be if AC had not been introduced in homes after WWII. Today you see families spending more time indoors visiting museums, watching movies with friends and timing their outdoor trips to the cooler parts of the day. When AC units were not normal in Dunnellon homes, people spent more time on their front porches to cool off. That meant families gathered around on the porch, neighbors would stop by for water and socialize with each other. People all around were more connected to each other than they are today.
Adding AC units into homes also increased the population of people moving to the Florida area. It helped to increase tourism as well to the state since people didn't have to worry about being so hot all the time.
AC systems in your home are a huge part of your daily lives. That's why it's important to have a trust AC repair team on your side. Our experts here are properly trained, certified, and ready to work on your specific unit whether it is a Trane, Bryant, or Rheem.
Check out our AC repair in Dunnellon, Florida and our other services we provide below. You'll be glad you did when you learn about our expertise, reasonable rates, and dependable service.
Service & AC Repair Dunnellon Fl
Knowing when to call in the professionals is half the solution to getting AC repair service on time. The other is knowing who to call. Rainbow Lakes AC has been in business serving the Dunnellon area for years. Our team of experts will come out as soon as possible to evaluate the system, devise the proper repair strategy, and get a full estimate to you in a timely manner.
We work on all types of AC systems providing repairs for broken-down coils, thermostats, leaks, and more. Our technician will run a thorough diagnostic check on your system to ensure you get the best repair possible. We want you to be able to make a wise investment into your long-term future with the system you have.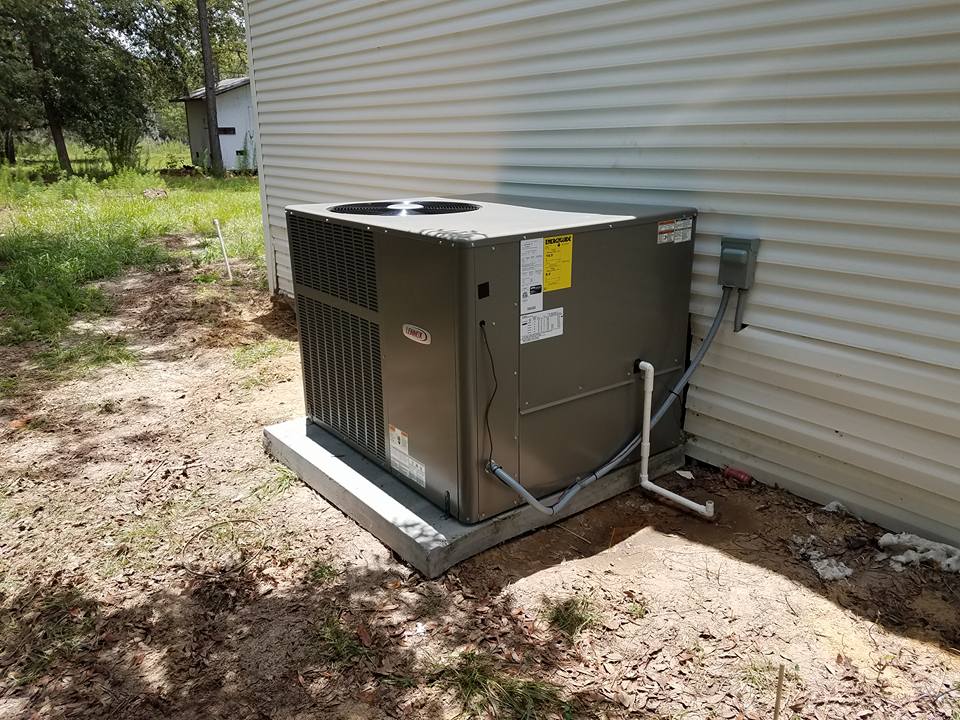 AC Installation Service in Dunnellon, FL
Sometimes an AC repair is not going to be the best long-term solution. Whether you know it's time to replace your system or you're just hearing it for the first time, we offer expert AC installation service in Dunnellon, FL. You can work with a professional installation tech that will go over the benefits of various units, discuss the best size and option for your needs, and get you set up for installation service sooner than later. We will professionally install your system, make sure you know how to operate it, and ensure you're confident in the new system before we leave.
AC Maintenance In Dunnellon, FL
Part of maintaining your system is to ensure that yearly service is run by a professional technician. We offer AC maintenance in Dunnellon, FL to help you do just that. With our routine maintenance program, we clean filters, check blades on the fans to ensure they are working properly, lubricate moving parts to ensure there's no friction damage, and make sure that there are no leaks in the system. Our maintenance tech can service any system you may already own. Some manufacturers even require annual maintenance to ensure your warranty stays intact. That's where we come in. Call us today to set up your routine maintenance.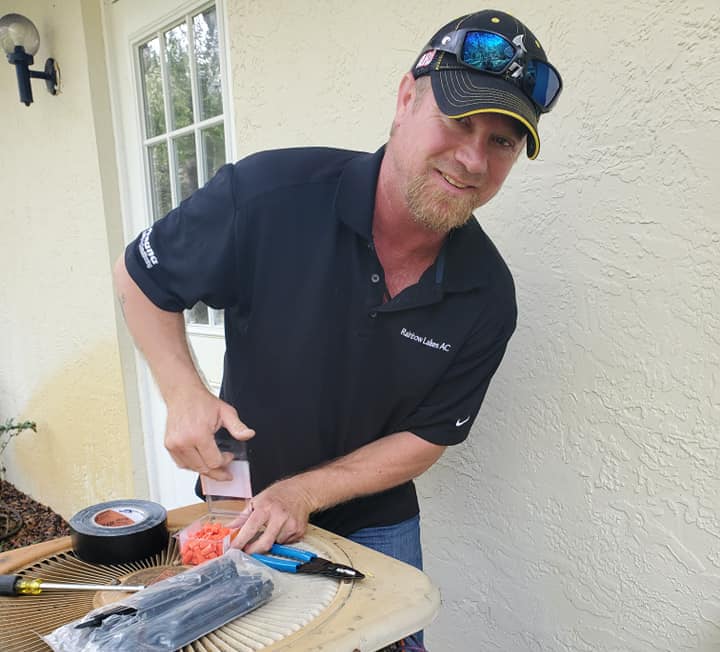 Ductless AC Service in Dunnellon, FL
If you're in a situation where a window or even baseboard heating and cooling system is required, Ductless AC service in Dunnellon, FL is where it's at. Ductless systems are easily installed with a wall-mounted unit indoors and an outside compressor unit. These systems are great to add to help control different areas of the home for different temperatures as well.
The benefits of a ductless unit include:
Flexibility in the control of your home's climate
Reduce the energy that is needed to cool the area in question
Reduce the carbon footprint your home puts out
These units are much easier to clean so the air quality is improved
There's no energy loss making this a more efficient unit
If you're interested in learning more about how we can install a new ductless AC system, be sure to reach out to our office today. A technician will come out, evaluate the need, and provide you with a fully detailed estimate so you can make an informed decision.
As a business owner, the productivity of your employees and the comfort of your clients depends on how well your AC system is working. That's why our professional technicians provide commercial AC service in Dunnellon, FL. We take time to evaluate the needs of your business, and your current system and help you to keep everyone comfortable and productive.
Our technicians deal with a lot of common AC problems in commercial locations. For example, frozen coils on the unit can cause you to feel hot air blowing inside instead of the cool air you expect. This could be because your refrigerant level is low, circulation is hindered, or even operating on a continuous basis can cause this.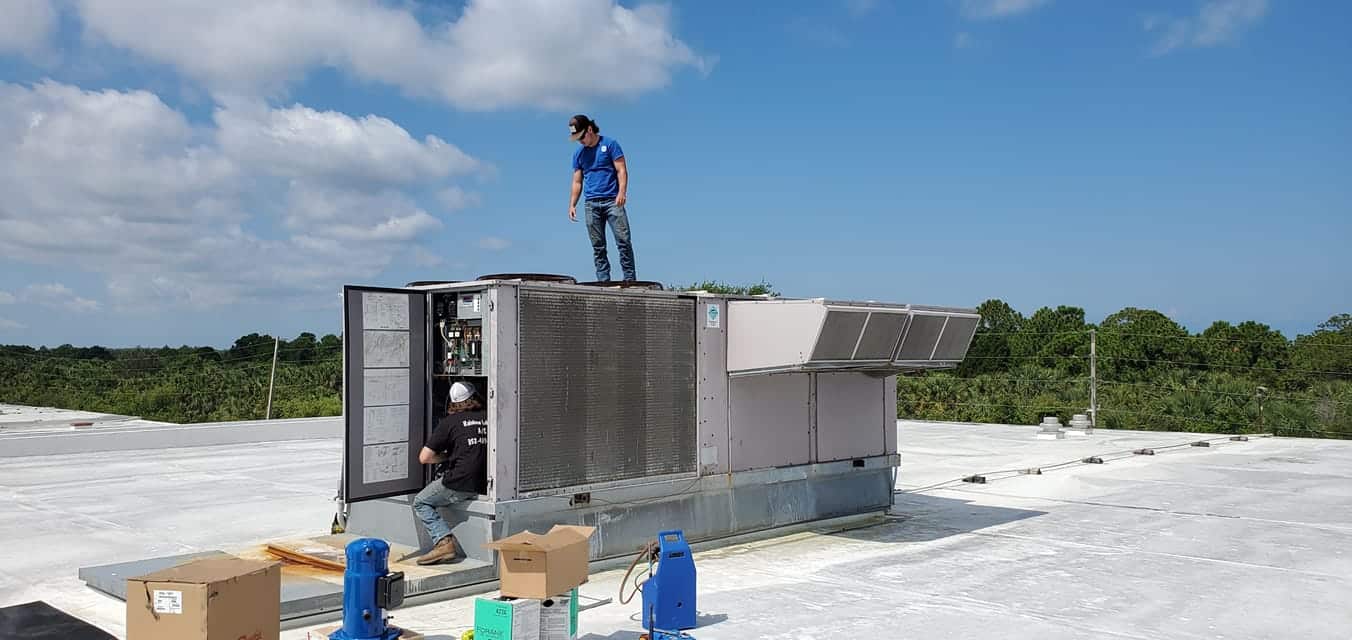 Another issue we see is a problem with your motor on the system itself. We can evaluate the motor and determine the best course of action, whether that's a repair or a replacement.
If you start to hear a squealing sound coming from the system, it may be that the belt needs replacement. That's where a professional commercial technician can help. Your Rainbow Lakes AC tech will come out, evaluate the issue you're having, and provide an affordable solution to get you back up and running.
Another common issue we see in commercial systems is a clogged drain. This is due to algae growth, mold, or debris that causes blockages and then cause leaks. Prevent that from happening to your commercial system with regular maintenance.
Testimonials From Dunnellon, FL
I have purchased several A/C systems from Rainbow Lakes and they are always the most reasonable priced and they do very quality work as well!
James Hoobler
04-05-2023
Completely recommend Rainbow Lakes Heating and Air. They did a great job at a fair price and everyone we dealt with was great. Cindy in the office was extremely nice and always helpful
Stacy Siracki
11-03-2022
really appreciate the way every thing was taken care of. believe your men are top notch. I will highly recommend your company. Great job at a fair price.
Denis Ryder
Good Job, at price & on time. Pass inspection fast and no problems.
Albert Moltz
03-26-21
Extremely courteous, and professional. Great experience
John Burnworth
01-29-21
I am very satisfied.
James
01-13-2021
Thanks so much for the timely service.  Don't usually get things done within an hour of making a call.  You folds are the best!
Review from Square
11/2/2020
VERY KNOWLEDGEABLE AND PROFESSIONAL NEW THEIR BUSINESS
Margaret Castillo
10-13-2020
Workmen were excellent. Pleasant experience all the way around.
Suzanne Poucher
06-09-2020
Great service from the installers and was a great pleasure working with Brian.
Tom Petersen
Excellent job and thanks.
Gary Russell
Pleasant staff, quick response time, efficient work- has won my loyalty!!
Linda Outten
07-17-2019
Have used Rainbow Lakes Heating & Air Conditioning for 9 years to keep my old unit running. They have always been fair, honest and prompt. So when my old unit finally went out, I had them install a new one. They did ba great job on short notice.
Nina Taylor
05-14-2019
The technicians done an excellent job installing the new air conditioner.
David Rohring
05-10-2019
I was pleased with the installment of the equipment. Work done promptly and cleaned up after the installment.
Jane Blair
Couldn't have been better.
Marilyn Edenfield
07-19-2018
I would gladly recommend you to family and friends.
Steve Dadd
2018-06-18
Great service, friendly staff, very professional. I have already given two neighbors your number for reputable A/C replacement and service. Thanks! Brian and staff.
Dave Downey
04-27-2018
Very professional, hard working, courteous. Well done.
Larry Schmitt
03-30-2018
Very professional and courteous. Very pleased with your service.
Brenda D'Arville
03-02-2018
It was very pleasant they did great quality work and. They Were very friendly and polite and very reasonable with prices recommended highly 10 stars outa 10.
Miguel Bencomo
02-01-2018
From the first time dealing with Brian and Cindy the experience was nothing but 5 star. They treat you with respect and do exactly what they tell you they are going to do.
Bill Cron
01-11-2018
Very good installation. Went quick and they did a professional job. Will recommend
Steve
01-02-2018
They were very professional and efficient, they explained everything as they worked and were very polite.
Jodi Hotaling
12-19-2017
Our heater went out at a very cold time. The tOur heater went out at a very cold time. The technicians came out the next day, diagnosed the problem and had parts installed the next morning. Men worked fast and had our heat on much faster than we expected. We are very satisfied with our whole experience with this company.echnicians came out the next day, diagnosed the problem and had parts installed the next morning. Men worked fast and had our heat on much faster than we expected. We are very satisfied with our whole experience with this company.
George Norris
12-12-2017