AC Installation in Dunnellon, FL
When it comes to taking care of your home, the AC unit or heat pump you have is a huge part of the comfort of your Florida residence. It's important that you have a unit that can handle the vast temperature swings and high thermometer readings in the summer. That's where Rainbow Lakes Heating & Air Conditioning can help. We provide expert service in all your heating and cooling needs, including our professional installation service.
Installation of an AC unit is not something you want to skip professional services on or try yourself. There are a lot of factors that go into installing a new AC unit in Rainbow Lakes and that's why it's vital you have a certified, trained, and licensed tech on your side. The AC unit in the home can make the difference between coming home to a cozy house or being miserable when those hot summer nights hit.
Take a look below at the different types of systems we install, what you need to consider before deciding on your unit, and what to expect with the final cost. We are here to help you get your Florida home comfortable once again. Don't hesitate to reach out to our team of talented technicians to see how we can help you get on the road to comfort in no time.
Central AC Installation
This is a great option to choose when you want to control the temperature throughout the entire home. This system will run through every room of the house and provide comfort at your fingertips. A central system can also help improve indoor air quality. Many homeowners are unaware that the air inside their homes is less than ideal. This is due to homes being better sealed than in the past. We can help you find the right central AC system from a variety of name-brand models.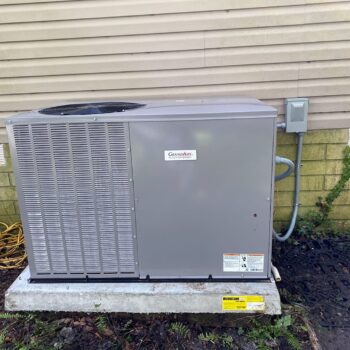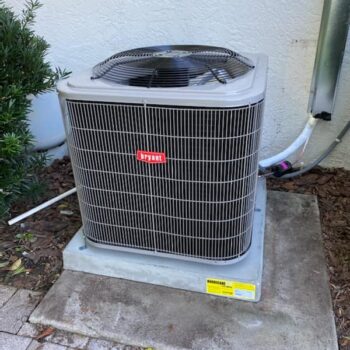 Heat Pump Installation
Choosing between an AC system and a heat pump is mainly choosing which way the units heat your home. An AC system has to heat the air and then send it through the home. The heat pump simply reverses the airflow and takes the ambient heat outside the home to make it warm inside. Heat pumps are very efficient in heating and cooling your home. Most homeowners choose this type of unit because it can do both at one time. This allows you to have one system to take care of and use throughout the entire year.
These units do have more wear and tear and may have a shorter lifespan due to the fact that they are used constantly. Your technician can go over all the benefits of this type of system with you to help you make an informed choice.
Mini Split AC Installation
A mini-split or ductless unit is also a great fit when you want to zone your home. Mini-split systems give you control in a specific area versus over the entire home at once. This is great for areas where a central system may not keep at the proper temperature. For example, your master bedroom may be at the opposite end of the HVAC unit. This can lead to swings in temperature. A mini-split can help keep that room the perfect temperature no matter how far it is from the central system.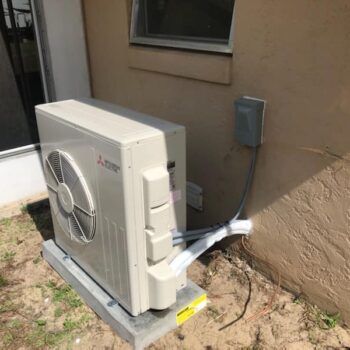 Things To Consider Before You Choose Your Unit
There are varying factors to consider when installing a new system. Before you choose your new unit, it's best to talk with a professional and go over facts such as those below. Our team of experts can help you get all the information you need to make an educated decision on what fits your home, needs, and budget the best. This is a major investment in your home and you want to have the confidence in your team that you're choosing the right type and size of the unit.
The Size of Your Home
First, you need to consider the size of your home. Those with multiple stories will need multiple units. Those with more square footage will need bigger systems than those with less. Other factors to consider is how old the property is, the type of windows and amount, and also whether or not you have proper insulation. Those factors can all play into the unit working properly or not. The number of people you have living in the home can affect the size of your unit as well.
Home Size in BTUs
The size of the system you need can also be calculated in BTUs or the cooling load that is necessary to properly control the climate in your home. The load calculator will be used to properly size the unit to your home specifications.
The size of the unit plays a major role in whether or not your home is cozy and you save money or you're throwing money out the window. A unit that is too large is not going to work properly. A unit that is too small will continuously run, wearing out the system, while your home is not staying at the proper temperature. That's why it's vital that you work with a team of experts to properly size the BTUs needed for your home climate preferences.
EER & SEER Ratings
The ratings of a unit tell you how efficient it is throughout the year. The EER rating indicates how much cooling efficiency the system has by using the BTUs that are used per hour and dividing it by the watts or rate of energy input.
SEER ratings provide you with how well the system works in climates where the temperature changes frequently. It takes the cooling output that is used in the winter and then divides it by the electrical input during the winter months. These ratings are important to consider when you're installing a new unit.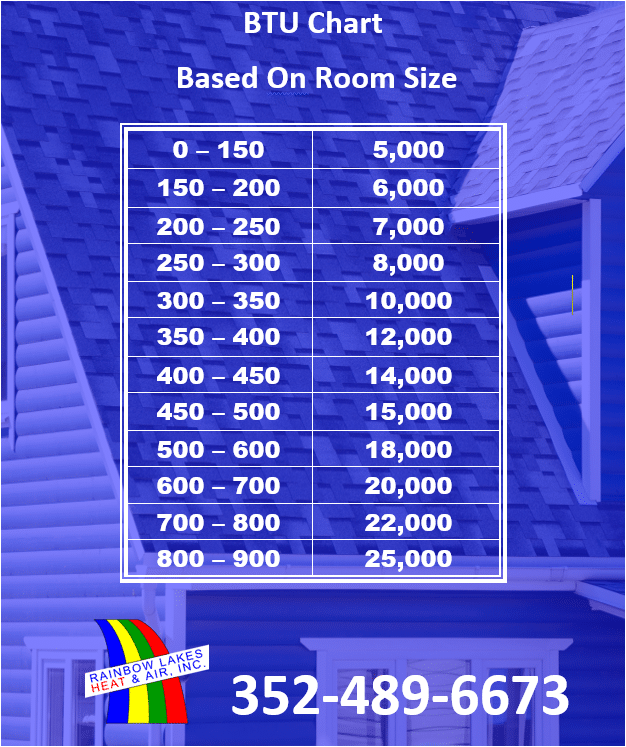 Cost To Install An AC Unit
Another huge factor to consider in installation of a new AC unit is the cost. Not everyone is prepared for the cost of a new system and it can cause sticker shock. There are several factors to consider when it comes to the cost of your new unit. Learning those now can help you prepare for the time when you have to install a new system.
The factors that can cause the cost to vary include:
Size of the system – Remember that not all sizes fit all homes. The size of the unit needed to efficiently control the climate in your home is what helps to determine the cost. This again should be done by professionals. Sizing the unit improperly can cost you more in the long run.
Brand – There are many different brands on the market for heat pumps, mini-split systems, and AC units. Brands charge different prices even though it doesn't necessarily mean one system is inferior to the other. This is why it pays to look at several different brand options and compare.
Contractor's cost – Each company is different in how they charge to install the system. It will depend on what is needed to get the system up and running on your home that can raise or lower these costs. For example, if you have to have entirely new ductwork run, that can significantly impact the cost you pay.
Warranties for systems – Most units come with a manufacturer's warranty, but you can also get extended warranties as well. There are home warranties outside of the companies that install to also help offset the cost of a new system. These vary from model and contractor so prices will reflect the same.
Credits – One thing to consider in the cost of your unit is the tax or energy credits you'll also earn. While they don't necessarily take money off the front end, they will pay for themselves over the life of the unit.
If you're ready to install a new AC unit, it's best to reach out to the professionals here at Rainbow Lakes Heating & Air Conditioning. We will send out a technician to evaluate your current system, measure the home precisely, and discuss your concerns and goals. This allows us to provide you with a full cost estimate of what to expect from start to finish.
Installing a new AC unit can be an overwhelming process but it doesn't have to be. Working with certified professionals helps take the hassle out of the entire experience. Our team is here to answer all of your questions, help you find the right size, brand, and model, and get your central Florida home cozy once again.